Plastic Free July challenges people to 'choose to refuse' single-use plastics during July to kick start the journey towards plastic free living.
Until I attempted this challenge I had no idea what a feat boycotting plastic is.
When I began to notice how dependent our society is on single use plastic and how many places plastic pops up, the road to plastic free became longer and longer. Eventually, the destination became like a pot of gold at the end of the rainbow.
If you were on a diet, you wouldn't expect to wake up and reach your weight loss goal in a day and the transition to plastic free living is no different. Like a diet, the key is to set achievable goals and stay persistent in a society wired to depend on plastic.
To help you navigate the sometimes-overwhelming challenge of Plastic Free July, I have put together weekly tasks to help you tackle plastic free living one step at a time.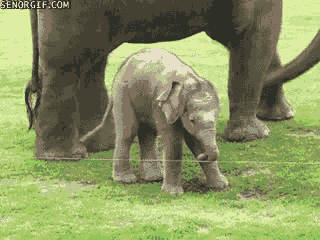 Week One: Handbag or Manbag Makeover
By arming yourself with these tools of the trade and a pinch of perseverance you're well on your way to ditching single-use plastics for good.
Reusable coffee cup
Water bottle (preferably glass or aluminium)
Reusable cutlery (preferably bamboo, stainless steel or aluminium)
Pouch or reusable cotton or bamboo napkin for dirty cutlery
Stainless steel straw
Fold up reusable shopping bag
Remember: Cafes have the right to refuse a dirty cup, so make sure you keep yours in mint condition!
Why are these items my weapon of choice against plastic?
Using these sustainable alternatives rather than their single-use ugly step sisters diverts billions of tonnes of plastic from our environment every day.
If all of Australia made this transition, we could prevent 10 million plastic bags, 1 billion disposable coffee cups, 118,000 tonnes of bottled water and over 134 million plastic straws from polluting our environment each YEAR. Although disposable water bottles are recyclable, the reality is only 36% are recycled, according to Ocean Crusaders.
Week Two: To the Kitchen
These simple alternatives are a great place to start to take your kitchen from drab to plastic free fab.
Swap:
Plastic packaged disinfectant → Vinegar (glass bottle) or DIY citrus spray
Plastic fruit and veg bags →  Reusable produce bags
Cling wrap → Beeswax wraps or non-greased baking paper
Cling wrap → Sandwich container
'Chinese takeaway containers' → Reusable glass or stainless-steel food containers
Do these alternatives compromise hygiene?
Chemical companies will have us believe that we need high powered bleaches to burn bacteria to a crisp, but trusty old vinegar is more than qualified to do the job. Eco-friendly, natural and effective- vinegar ticks all the boxes.
Research has found vinegar will not only kill the majority of household germs but can also kill the flu virus and the bacteria which causes tuberculosis- a bacteria notoriously difficult to exterminate. Vinegar is also a natural and biodegradable product so you can pour it down the sink guilt free, unlike the many store-bought chemicals which wreak havoc on natural water ecosystems.
Beeswax wraps are quickly becoming less hipster and more commonplace, popping up in local markets all over the country. These little beauties are a perfect biodegradable alternative to plastic cling wrap. But in terms of food safety, you're going to run into a bit of trouble with cross-contamination bacteria if a wrap is used interchangeably for raw meat and vegetables. As the beeswax coating will melt under high temperatures it's also difficult to sanitise the wraps effectively.
To avoid a nasty case of food poisoning, colour code your wraps to food groups. Like colour coded chopping boards (only using green wraps for fruit and veg and red for raw red meat etc) will keep your food fresh and safe to eat.
Week Three: A Squeaky Clean and Plastic Free Bathroom
By week three of Plastic Free July I'm sure I don't need to reiterate that these swaps are necessary to reduce your plastic packaging waste.
Swap:
Plastic packaged bleach → Vinegar (yep, it kills mould too!)
Plastic toothbrush → Bamboo toothbrush
Disposable makeup wipes → Reusable makeup wipes, can DIY from old clothes
Plastic packaged deodorant → Homemade deodorant
Plastic packaged shower gels → Paper wrapped soap
Plastic packaged shampoo and conditioner → Shampoo and conditioning soap bars
Store bought face wash → DIY scrubs and cleansers
Disposable instant wax strip → Sugaring
What's wrong with my face scrub?!
Unfortunately, a large majority of facial scrubs pack a double plastic hit because they contain tiny exfoliating beads which are actually micro plastics. (Can't us intelligent humans find a less destructive way to exfoliate?!). When these micro plastics work their way through the sewerage system filters and into waterways fish mistake them for a tasty morsel. Working their way up the food chain these sneaky plastics end up back in your house, but in your fish and chips rather than your bathroom.
Whilst the most enviro-friendly option is to get creative and make your own face products, acne sufferers don't have this luxury. Although plastic packaging is unavoidable for you, micro beads aren't and you can check which products are micro bead free here! As someone who has struggled with troublesome breakout prone skin, I found the cardboard packaged 'Sapoderm' soap bars by Dettol were a game changer.
Is it justifiable to buy several packaged ingredients to replace one plastic product? That's a fair question, but once you delve into the world of DIY body products you'll find that most of the ingredients are already in your kitchen cupboard. On top of this, the ingredients you'll need to maintain that healthy glow, such as honey and bicarb soda, are easy to find in glass or paper packaging.
Featured Image Source: Plastic Free July